Are you asking, "Is jerkmate safe?" Jerkmate ads are popping up (literally) everywhere which has lots of people asking what is jerkmate and is it really free as claims to be. To be direct it is not an original cam site, jerkmate.com  is a clone site of Streamate.
Anyway, since people are asking lots of questions about jerkmate cam site aka jerk mate live, we wanted to clear the air about the safety issues around the site and if it's a good or legit cam site.
Therefore, today we will answer many of these burning questions people have about the site called Jerkmate.com.


What is Jerkmate?
Jerkmate is a so-called adult webcam site that is successfully luring users with its tagline "never jerk off alone again". It operates on a simple concept of masturbating while interacting with sexy cam girls.
So if you are someone who has been cuffing his carrot alone for eternity, Jerkmate's smart pitch might have tempted you. And from the looks of it, Jerkmate sure seems like a fun place to jack off to naked chicks.
However, what users don't know is that Jerkmate is not unique. Let me cut to the chase and tell y'all what monkey business this dubious site is up to.
First off, the front page of jerkmate displays a questionnaire to help you find a virtual sex partner. The questions involve your preferred gender, ethnicity, body type, and hair color.
Based on your preferences, a random girl touching herself appears on the screen. Don't get too excited because the cam hardly lasts a minute and you are prompted to create an account.
You get pumped up and hurriedly sign up with one hand. Before you know it, you are redirected to a page that looks something like this.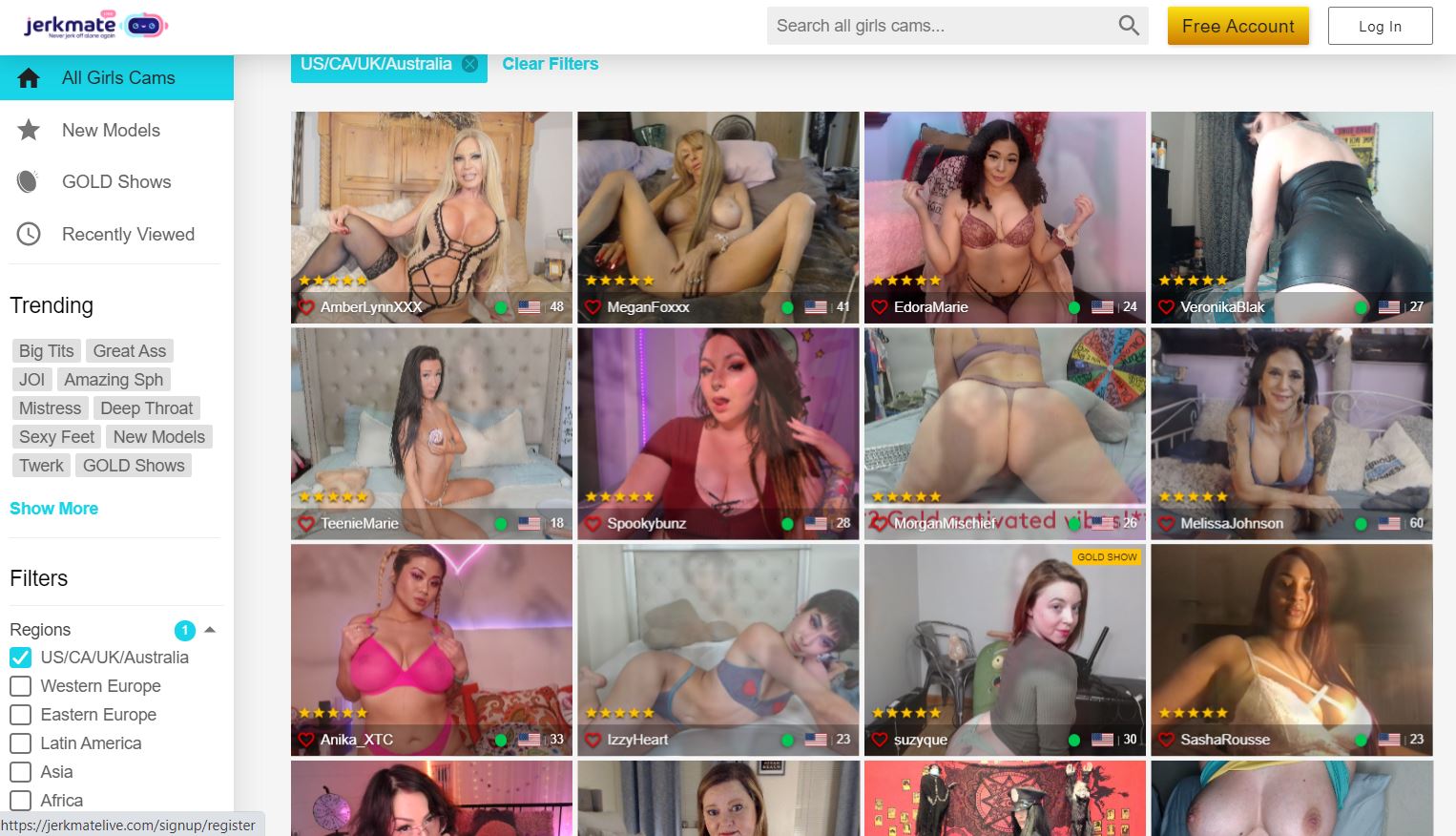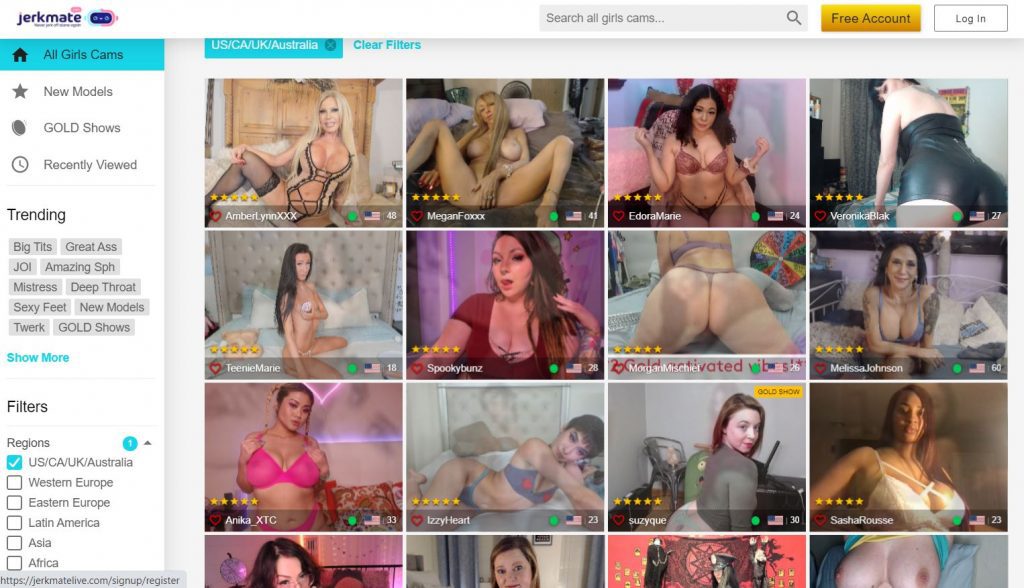 Now, take a look at this.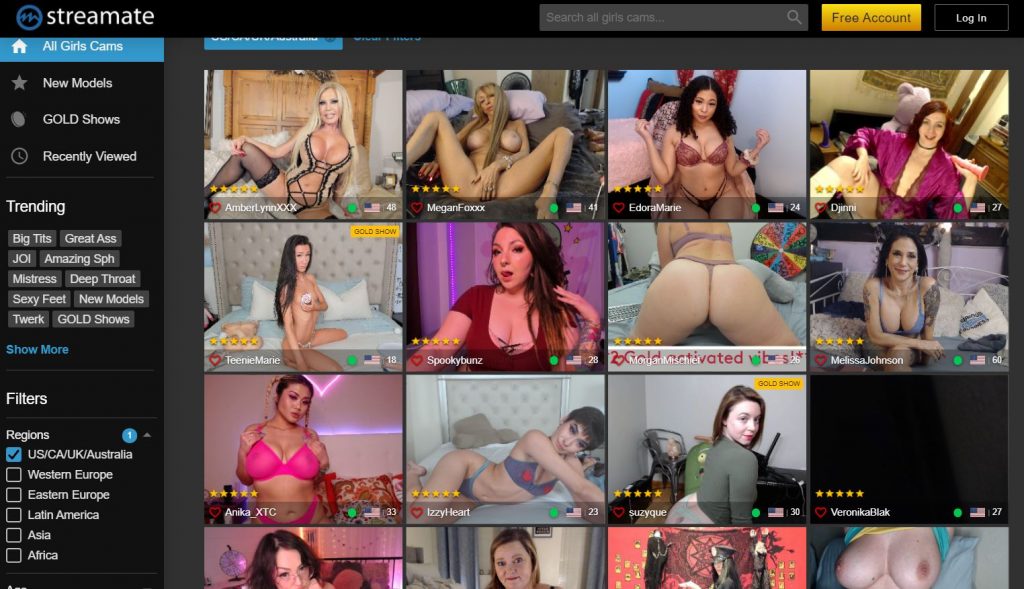 I get that a bunch of you are not the brightest bulbs in the box so let me put it again. Jerkmate is just a swindle to get users suckered into registering but the actual mastermind behind this site is Streamate (review at the link).
Therefore, it only makes sense to register at the true source which is Streamate.com rather than its duplicate right?
Our motto is not just driving the readers to safe sex chat sites but also blow the lids off bogus white label copies of top adult webcam sites.
With that being said, let us look into the features of Jerkmate which again are not unique.
How Does Jerkmate work?
Jerkmate houses the same services as Streamate. As you land on the homepage, you will see literally thousands of thumbnails of beautiful ladies displayed on the screen.
Now, it is up to you if you want to start chatting with one of those or search for a particular model. Or if you have a certain kinda girl in mind, you could type the keyword in the search box located at the top.
How to create an account?
As a guest user, you can go through as many free sex cams as you want. However, you will need to sign up for a private cam chat.
For that, you have to pick a username, enter your email address and create a password. In the next step, you are supposed to add your payment information.
Look man, there is no pointing in paying for cam shows on Jerkmate.com. By doing this, you are just helping this shoddy replica embezzle money.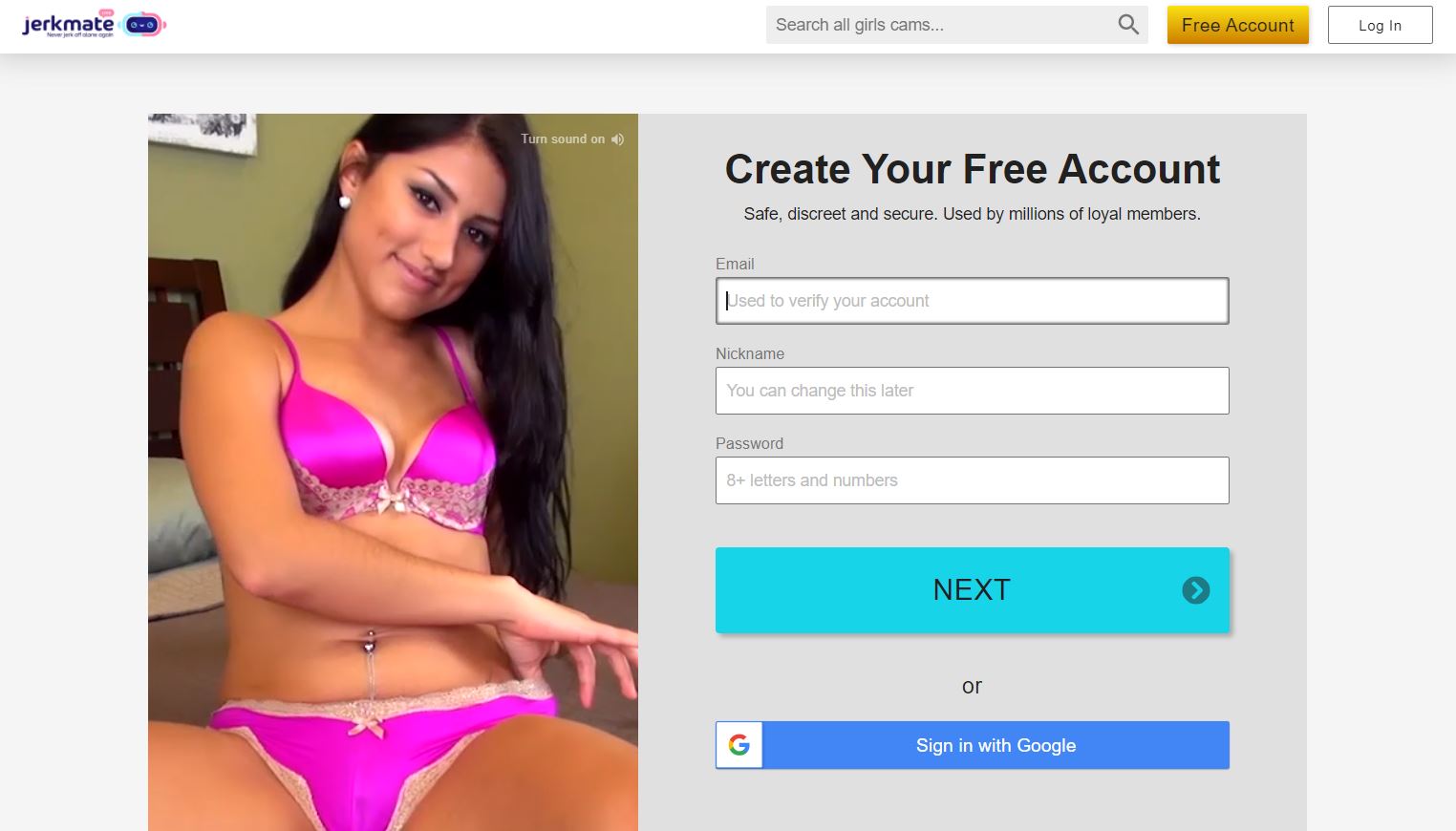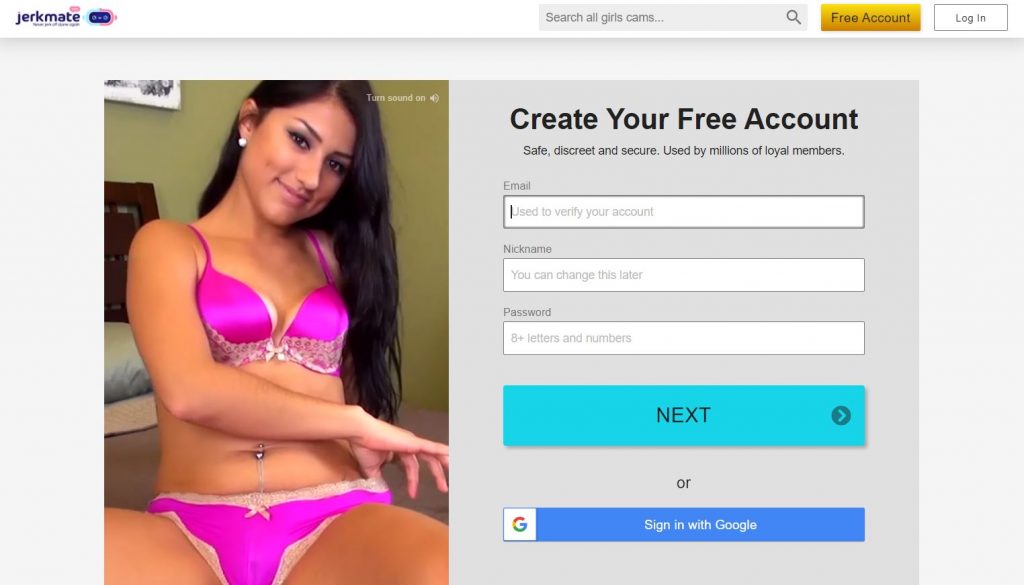 Adult Cam Chat Types:
Free/Guest chat: Any unregistered user can watch free webcams and pay for a one on one private show.
Premium chat: Two or more members can initiate this type of chat.
Exclusive chat: If you don't like to share, you could opt for an exclusive chat where the model will perform solely for you.
GOLD show: This is a special group show that requires users to pay a fixed price beforehand.
Model Profiles:
The selection of cam models is excellent without a doubt. From hot skinny girls flicking their bean to BBW shaking their gigantic asses, you can expect the raunchiest acts here.
Likewise, people into dicks will also find a good number of gay and straight dudes showing off their bodies on camera.
To watch a cam girl, simply click on her thumbnail. Below the cam window, you will find her profile that lists her turn-ons and expertise.
Furthermore, a model also adds details about her physical appearance like body measurements, height, weight, and more.
Sorting & Customization: 
Jerkmate has efficient sorting features to pair you with your ideal cam girl. You can filter the cam models by region, age, and language.
Trending tags are availed that focus on a particular body trait or fetish. Big tits, great ass, Milf, and deep throat are some of the popular tags.
Another noteworthy feature is the category section that covers 30+ options, anal sex, brunette, and Latina to name a few. While the services offered by Jerkmate are great, we also want to remind you that they actually belong to Streamate.com.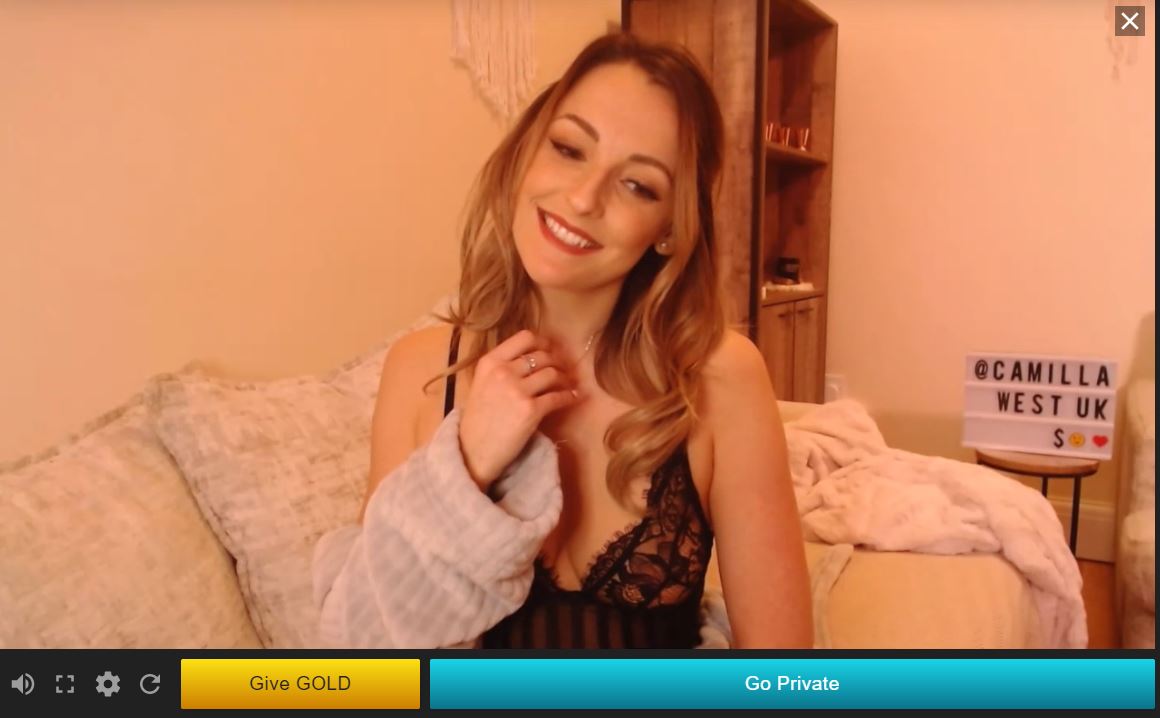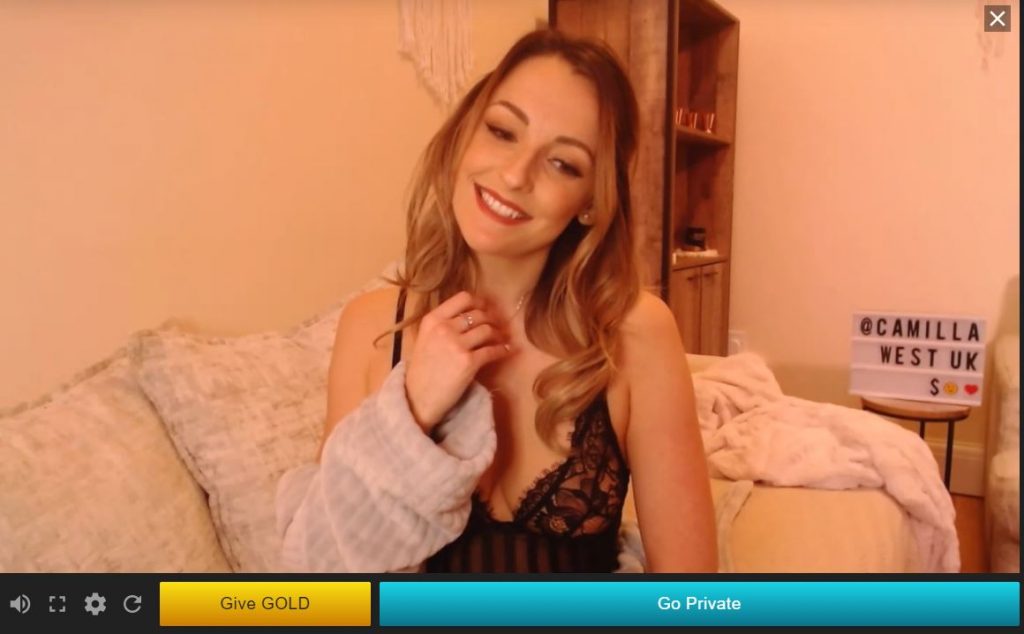 How Much is Jerkmate to Use?
The price structure of Jerkmate is the same as Streamate. The models set their own price so there isn't any fixed rate as such.
A premium chat can cost you anywhere between $2-$5 per minute and the prices go higher for an exclusive chat. If you are frugal but still want to jerk off to nude skinny girls, then you can block a session.
Jerkmate gives users a special feature called discounted block sessions. With this option, you can book a show and pay in advance at a lower rate.
Jerkmate GOLD: 
GOLD is the currency used by Jerkmate and one GOLD is equal to one USD. Every cam girl has a menu where she lists the GOLD price for different sexual acts.
If you are interested to know how GOLD shows work, it is pretty simple. A model will announce a GOLD show and set the countdown timer on.
During this time, members can chip in and pay the fixed rate. At the end of the timer, the model starts performing for the audience. In case, she cancels the show, the amount is refunded to your account.
Conclusion: Is Jerkmate Legit?
Jerkmate is not a scam but by now you already the truth behind it. The bottom line is that we never encourage dummy versions as we believe that the original always serves the best.
If you enjoyed the user-centric features of Jerkmate, then you sure are gonna love your time at Streamate.com.
Our jerkmate review is based on having using the platform that actually operates under this site for which jerk mate cams are cloned from which is again streamate.com. We have a user loyalty of 10 out of 10.
Now I certainly would never register at Jerkmate but considering we are members of the root site we know this cam site and its features inside and out.
Learn more about Cams4Free, another emerging cam site in the industry!
Therefore, the next time you are feeling super freaky, pick safe sex cams or choose the best adult webcam sites and stay away from rip off sites like Jerkmate.